When she was just starting out, Ivy Apea Owusu thought she would have a long career in finance. She obtained a joint economics and business administration degree (Accounting option) from the University of Ghana and an MBA from Vanderbilt University in the US. Her first job was at Ecobank in Accra. When she joined General Electric (GE) Capital in the US, she got her first exposure to the energy sector as an associate with the Structure Finance Group and with the Energy Financial Services Group and never looked back.
In 2007, she was sent by GE to London to set up an energy desk. It was there that she gained hands on experience in both debt and equity financing in the oil & gas, power generation, renewable and ancillary energy services sectors. She worked on over $1 billion in transactions covering leverage buyouts, project finance and acquisition finance. She led the syndication of the first GE Energy Financial Services UK Wind Farm Project Finance deal worth $60MM and the financing of 3 Spanish solar projects (approximately $100MM) with WestLB and Santander Banks. She also served as the portfolio manager and agent for the $100MM Katahdin Power Generation Portfolio. In 2008, her efforts were rewarded when she was awarded by the GE CEO as an outstanding employee.
In 2009, after having her 2nd child, Ivy decided to return to her home country. She was then recruited by Cirrus Oil Services Ltd, then newly established by Woodfields Energy Resources Ltd, a leading company in Ghana's downstream oil and gas sector, to be its Risk Manager. Within a year, she was appointed as its chief executive officer (CEO).
Though she had mainly a financial background, she had no qualms about accepting this position given the hands-on experience she had gained working on and managing energy transactions and portfolios with GE Capital since 2002 "I have no engineering background, but it's all about your drive and your ability to analyze, think and strategize. It takes more than just technical knowledge."
Ivy had also undergone a lot of energy-related training and had a solid grasp of the 'technical' side of the business. "When I go to the fuel storage depot or the oil jetty during a discharge operation, I know what is going on."
Working in a male-dominated sector has never bothered Ivy. "It's not unusual for me to be the only woman in the room. When I was in GE Energy Financial Services, there were only 3 to 4 women in an office of 50. Once you prove yourself, once you're doing everything diligently, it's seamless," Ivy notes. "I've never felt that I'm a woman in a man's world. I'm a big believer in taking responsibility. (Women) don't need to be given slack." It is therefore not surprising that she is the Chairperson of the Chamber of Bulk Oil Distribution Companies Ghana (CBOD) – a position she first held in 2016 and was reappointed to the role by the new Board of Directors in January 2021.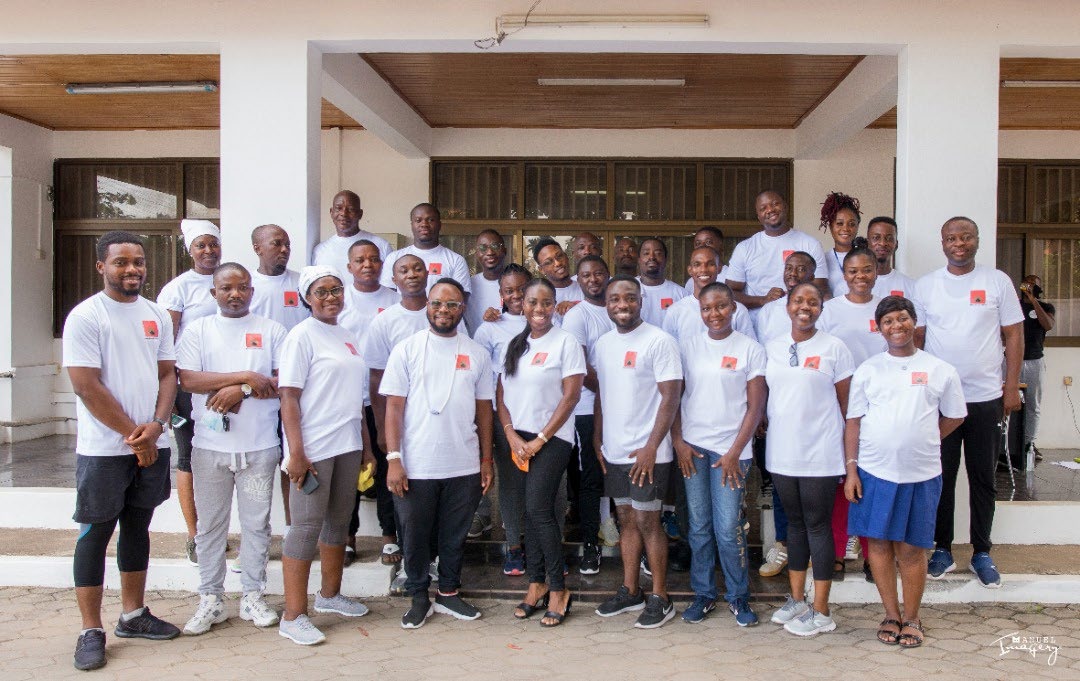 When asked about her major accomplishments at Cirrus, Ivy always speaks first about the company's many corporate social responsibility (CSR) initiatives, which focus mainly on health and education. "We partnered with the Pediatric Oncology Center of Korle Bu Teaching Hospital and constructed a modern children's library for the Poasi and New Takoradi communities in the Western Region of Ghana," she proudly notes. Cirrus has also partnered with universities, offering internships and conducting workshops.
A founding board member of Women in Energy Ghana and a member of the Executive Women's Network (EWN), Ivy is also a strong champion of women in Ghana's energy sector. Both networks hold teaching and learning events, do policy advocacy work, create awareness, and encourage younger women professionals to become leaders in their professions.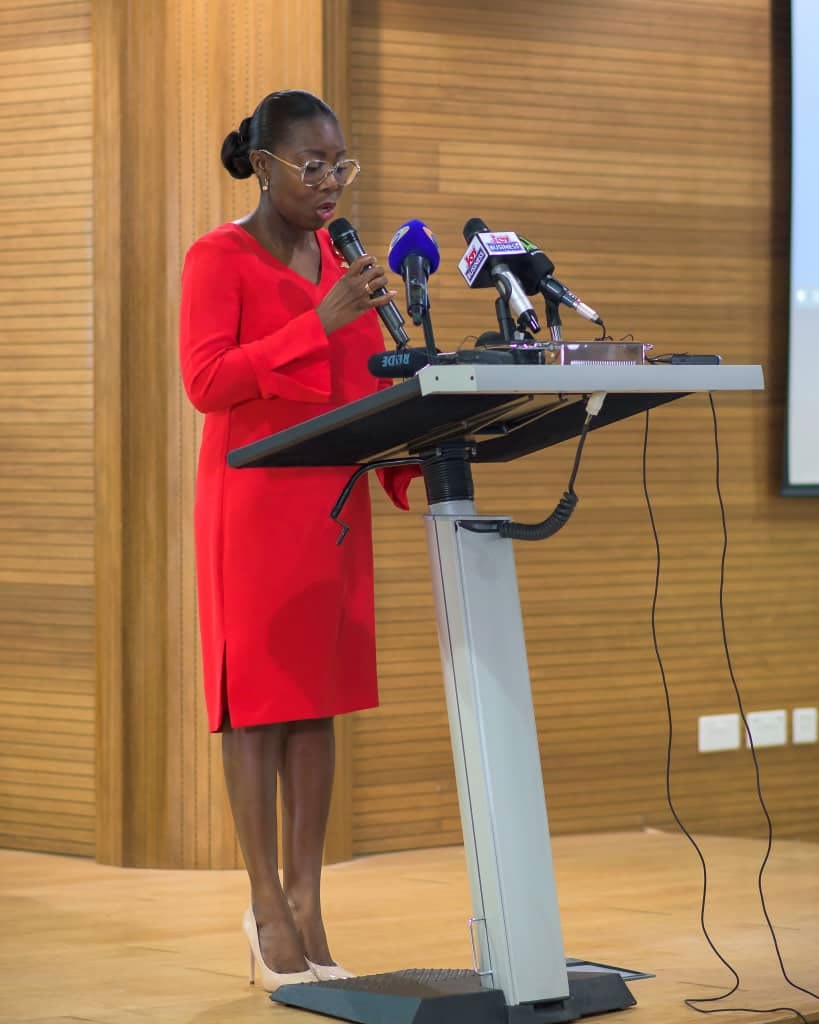 She is also a firm believer in mentoring. "I enjoy advising young people and being a sounding board." Ivy is a Corporate Executive in Residence for University of Ghana Business School, her alma mater. She is actively involved in learning and teaching activities and recently offered national youth service internships to 2 promising female students at Cirrus. "For me, it's all about lifting other women up."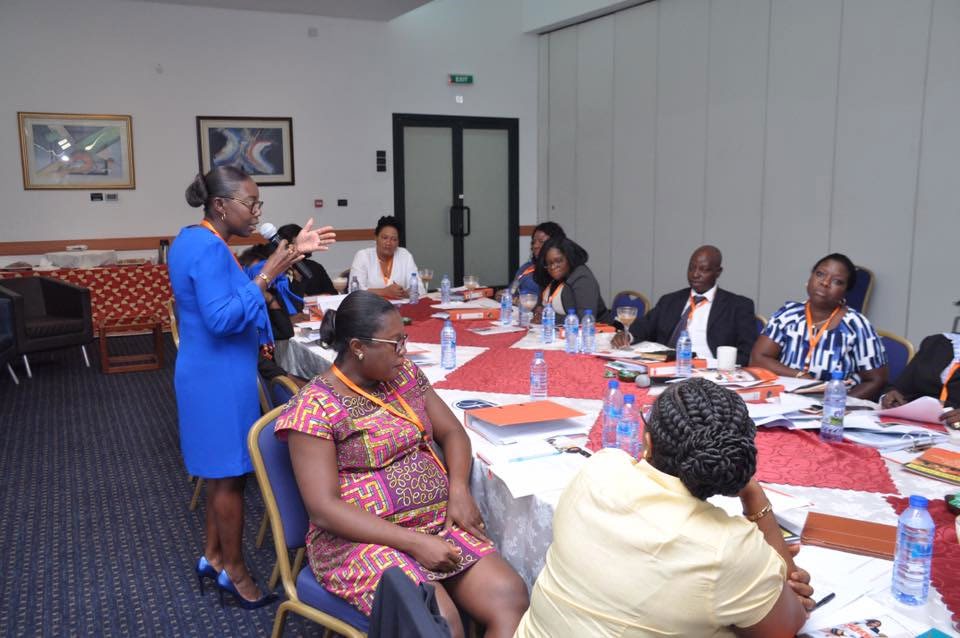 Ivy's advice for women who want to pursue a career in the energy sector? "Go outside your dream. Don't be deterred by what you think you lack or what you perceive to be your inability. Don't put yourself in one box and decide that is the box you'll be in. Love what you're doing and do your utmost best, and at the end of the day you'll see results."
Credit: USAID