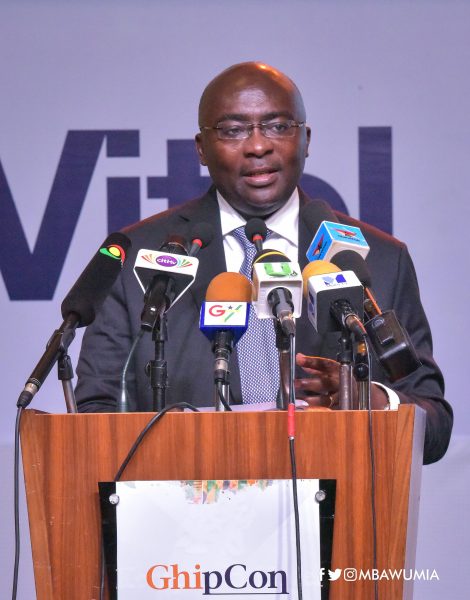 The Vice President of the Republic of Ghana, Dr Mahamudu Bawumia has urged Petroleum Service Providers (PSPs) especially the Bulk Oil Distributors (BDCs) to change their business model to respond to the petroleum hub plans, as there would be more products for export than their current model of importing the shortfalls in production.
He noted that the development of a petroleum hub in Ghana will require an increase in the country's refining capacity beyond current levels, both to meet domestic demand and for export.
Picking on the expected increase in Ghana's refining capacity, Vice President Bawumia urged local industry players including PSPs and BDCs to re-examine their business models to take advantage of the expected increase in business and take the necessary steps, including possible mergers and acquisitions, to position themselves to become multinational operators.
The Vice President announced government's intentions for the Petroleum sector when he gave the keynote address at the 2nd Edition of the Ghana International Petroleum Conference in Accra under the theme, "Realising the Vision of a Petroleum Hub."
Dr. Bawumia indicated that the Petroleum Hub project will increase the presence of major international oil trading and storage companies, create regional trading champions and encourage joint ventures between local and international companies for knowledge transfer and wealth creation. It will provide value addition in our petroleum industry.
He explained that a successful implementation of the project would, apart from creating employment, have immense benefits for the players in the industry as well as the nation as a whole.
"The project will accelerate the growth of Ghana's petroleum downstream sub-sector and make it a major player in the economy and consequently ensure development of sustainable value, wealth creation and the progress of industry," VEEP intimated.
According to him, the concept of a 'Petroleum Hub' is one of Government's strategic anchor initiatives that would serve as a new pillar of growth in the Ghanaian economy.
Dr. Bawumia posited that the Government of President Nana Addo Dankwa Akufo-Addo has a vision to develop and position Ghana as a Petroleum Hub for the West African sub-region.
source: CBOD News