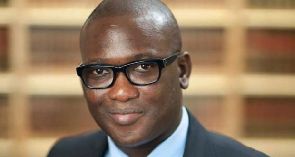 The National Petroleum Authority (NPA) has vowed to severely punish recalcitrant petroleum services providers.
Chief Executive Officer (CEO) of the NPA, Hassan Tampuli, gave the warning in an address on Thursday in Accra at the official opening of the second edition of the Ghana International Petroleum Conference (GhipCon).
The three-day conference, organized by the Chamber of Bulk Oil Distributors (CBOD) in partnership with the Ministry of Energy, seeks to provide the opportunity for industry players to deliberate on how government's policies in the downstream petroleum sector could be shaped.
The conference was used to discuss technical issues in the sector and how Tema could be positioned as an offshore redistribution hub to tackle smuggling and export dumping and make Ghana the petroleum hub of the sub-region.
According to Mr Tampuli, Ghana was losing about $200 million annually due to tax evasion by recalcitrant operators.
He said the Authority has taken steps to tackle the menace.
In that regard, he stressed that the NPA was collaborating with the Ghana Revenue Authority (GRA) and Ghana Navy to check the activities of illegal operators.
Mr Tampuli stated that the NPA raised GH?16 million recently in tax recovery alone and an additional GH?7 million in uncovered tax.
The CEO warned that NPA shall not hesitate to expose any operator that fails to comply with regulations of the industry, noting that there would be naming and shaming.
Competition
He indicated that there were several challenges, key among them being cost which ought to be addressed.
He said the cost of importing petroleum product into Ghana was high as compared to neighbouring country Togo, saying it cost five times to bring products Ghana than to Lome, Togo.
"So we are in competition with a number of countries so we dare not fail," he said.
He encouraged participants from countries like Singapore, Nigeria, among others, to come out with practical solutions to help make Ghana the hub of petroleum in the sub-region.
Ghana is seeking to raise a whopping $50 billion to achieve its vision of becoming the sub-regional petroleum hub.
Minister of Energy, Boakye Agyarko, in an address, stated that it was the responsibility of the Energy Ministry to ensure that the country turns the vision into reality.
He said the bulk of the investments would have to come from Foreign Direct Investment (FDI), with government contributing only 10 percent of the total amount.
He encouraged the participants to come out with clear answers as to "what government needs to achieve the vision."
Source: Dailyguideafrica.com